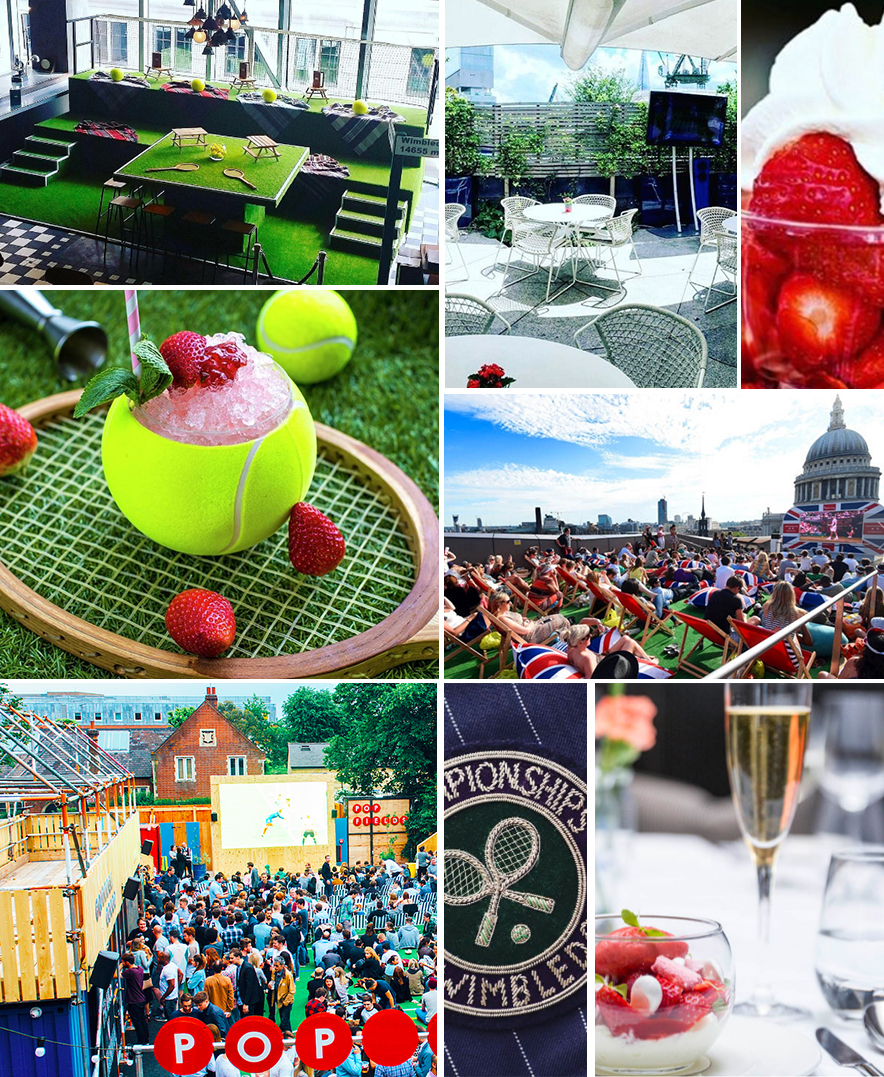 The quintessentially British Wimbledon fortnight (June 27- 10 July) has begun again and if you haven't been lucky enough to grab tickets, never fear. We've found our top spots for watching one of summer's biggest sporting events. From indoor turfed areas to roof terraces, we've got options for everyone!

Bread Street Kitchen
Transforming into 'Ramsey's Ridge' during the tournament, Gordon Ramsay's Bread Street Kitchen will be revamped with grassy knolls and picnic blankets sure to take on Murray Mound (née Henman Hill)! Watch the games on the big screen while sipping a 'Wimbledon Summer Cup' presented in a large tennis ball globe and served on a vintage tennis racket by the 'ball boys' and 'ball girls'.

Strawberries and Screen
For the first 50 or so guests (first-come-first-served) be prepared to get comfy on a free deck chair. But don't worry, if you're not quite there in time you can still enjoy Pimm's on tap and the KERB Street Food market just around the corner. With it also boasting a 4m x 4m screen, they're showing all the matches throughout the competition and it's completely free to attend. Dreamy!

Coq d'Argent
Sponsored by Champagne brand Moët, this rooftop restaurant will be showing the games alongside themed cocktails such as 'Murray's Fashion' and 'The Centre Court'. With 2 large screens and enough French food to impress a tennis loving date, we think we'll stay here for a while!

Pop Fields
Starting off their 'Summer of Sport', Brixton's Pop Fields has the biggest screen in South London. With a capacity of 800, an artificial field for games between sets and food served up by a selection of Pop Brixton's favourite traders, including pizza from Made of Dough and Indian inspired street food from Baba G's, we don't mind if we do!
Photos courtesy of venues and
@wimbledon
Shop New Arrivals