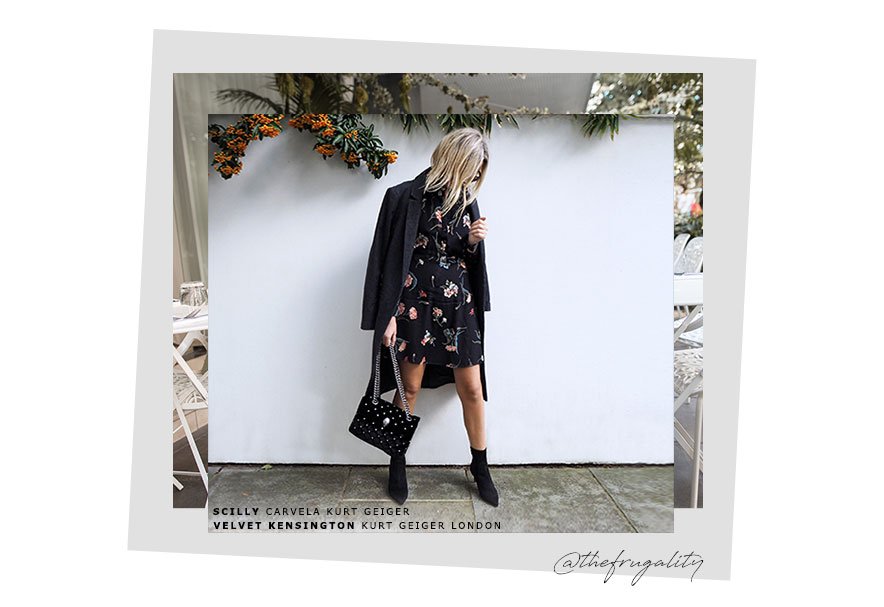 If you don't already follow Alex Stedman (aka the Frugality) on Instagram or avidly read her blog, may we suggest you take a minute to do both right now. Done? Great, you can thank us later. Former Style Editor Alex launched The-Frugality.com to share her savvy tips for looking stylish on a budget, and is now one of the UK's hottest blogging names. Her seriously covetable Instagram dispels the myth that you need big bucks or access to a couture closet and celebrity stylist to work the biggest looks of the season, and she's been known to make many a piece sell out mere hours after she posts an Insta pic. A long-time Kurt Geiger fan, we caught up with Alex to talk autumn's most divisive shoe trend, style icons and frugal fashion hacks…


Kurt Geiger: Hi Alex! Let's talk new season – which autumn trends are you looking forward to working?

The Frugality: I already have a pair of the essential 'sock boots' and I am loving red this season, it looks so great with denim.

Kurt Geiger: What's your favourite shoe trend of the season?

The Frugality: For practical reasons, I have to say the flat Mary-Jane style - I practically live in flat shoes.

Kurt Geiger: And which bag will you be carrying?

The Frugality: I love a bag that fits my life inside - the Kensington is great for that.

Kurt Geiger: What are you coveting from the Kurt Geiger AW17 collection?
The Frugality: I love the furry leopard print mini kensington bag – I'm a sucker for anything leopard print – and the velvet mini Kensington too.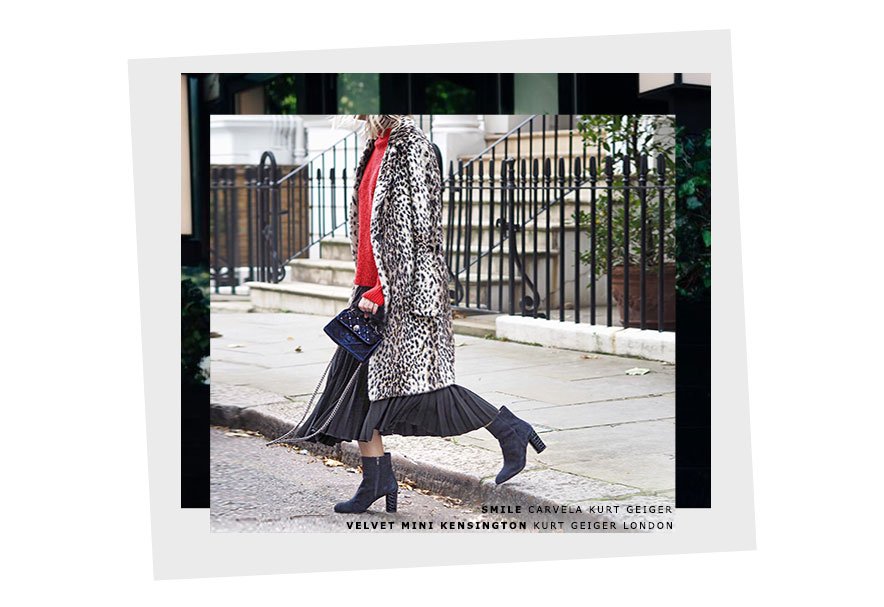 Kurt Geiger: The kitten heel is huge this season, and you've been rocking Carvela's 'Scilly' boots. What's your advice for pulling off this divisive heel?
The Frugality: I try not to make them look too 'twee'. Wear them with raw denim and a chunky coat - opposites attract.

Kurt Geiger: What are your top tips for nailing the key trends of the season on a budget?
The Frugality: Don't be afraid to shop around, try not to impulse buy. Before I buy anything, I always think 'does this go with at least 5 things already in my wardrobe?'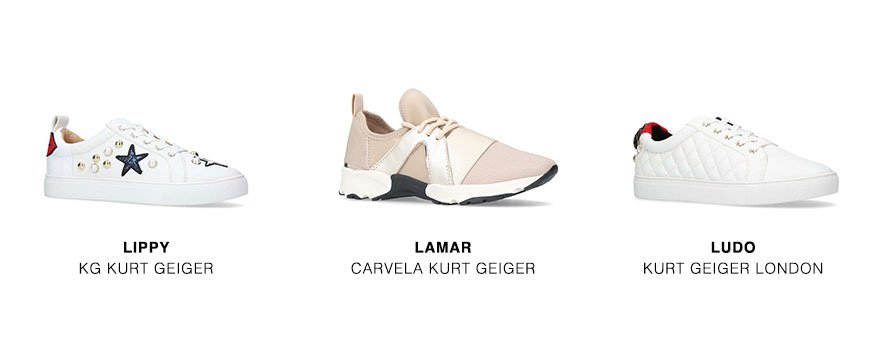 Kurt Geiger: If you could only wear one style of shoe for the rest of your life, what would it be?
The Frugality: Probably trainers - I get places quicker!

Kurt Geiger: Who are your style icons?
The Frugality: Obviously I love the usual suspects like Alexa Chung, but also Emanuelle Alt, Jennifer Connelly and Hikari Yokoyama.


Kurt Geiger: And who is your biggest Instagram-inspo?
The Frugality: I love Lucy Williams' laid-back style and Sincerely Jules and Adenorah.

Kurt Geiger: Shoes or bags?
The Frugality: Probably shoes - I really don't have that many bags.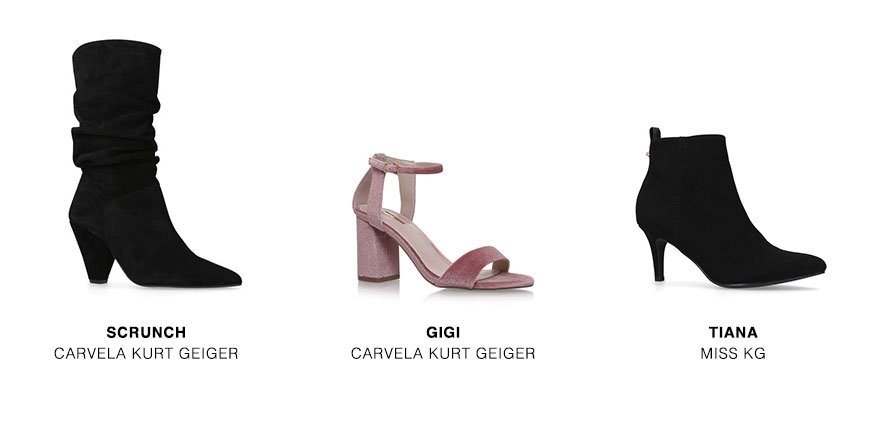 Kurt Geiger: Heels or flats?
The Frugality: Flats or a small heel.

Kurt Geiger: If you've got five minutes to get ready, what's your go-to look?
The Frugality: Tinted moisturiser and a red lip.

Kurt Geiger: What do you love most about your job?
The Frugality: The freedom of working whichever hours work for me. Sometimes I take the morning off to get inspired and work later in the evening, it doesn't have to be 9-5.

Follow Alex at @theFrugality www.the-frugality.com