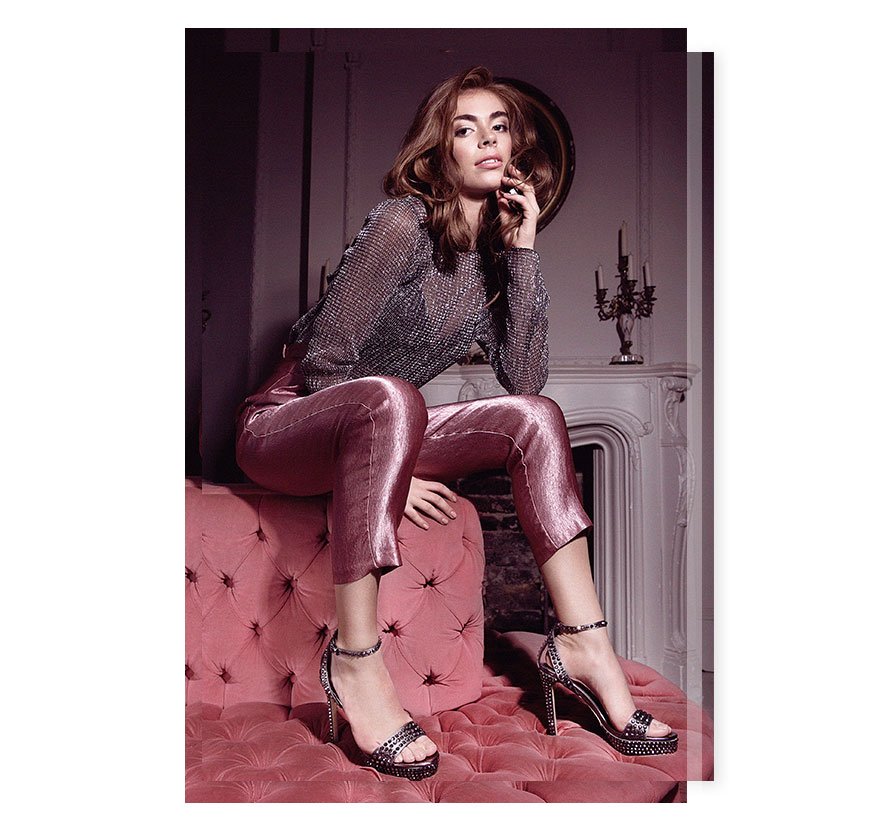 If the words party and season bring on mild outfit dilemma-related hysteria, fear not. There's a tried and tested wardrobe hack that will give any outfit the festive treatment in a flash; metallic accessories. Groundbreaking? No. Effective? Absolutely. Denim, velvet, florals, tweed; there's not a fabric or trend around that won't benefit from the outfit elevating powers of a hi-shine shoe or bag.


Sparkly high heels are the obvious starting point when it comes to working a hit of metallic into your outfit. Back to the aforementioned velvet, KG Kurt Geiger's 'Beauty' court shoes make the perfect pairing for the plush velvet dress you'll definitely be wearing this party season. Colour-wise, stick to midnight blue or classic black – a gold shoe with red or green velvet is a festive step too far.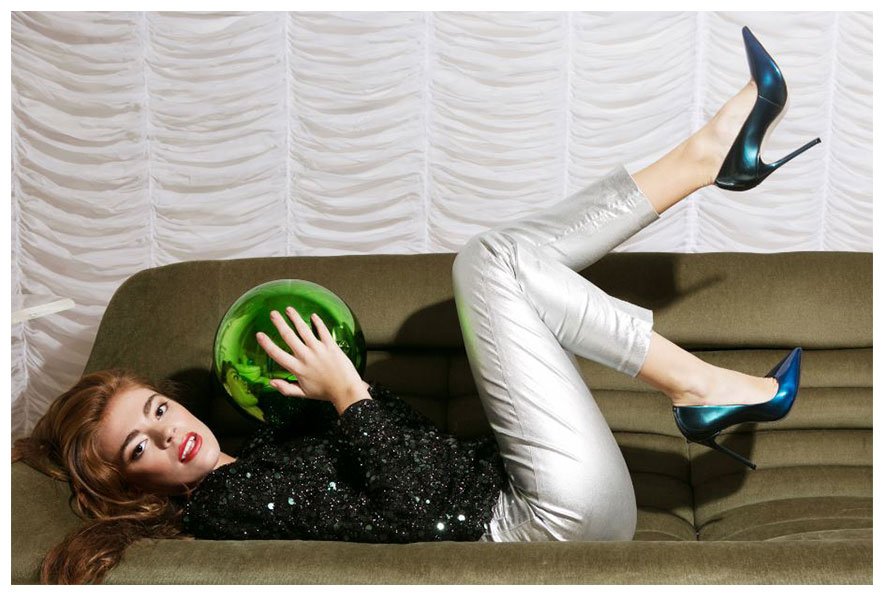 Metallic shades aren't just about gold, gunmetal and silver. A fresh take on the trend comes courtesy of Carvela Kurt Geiger's iconic 'Alice' court shoe in a high-gloss ombre finish that graduates from teal to electric blue. If you plan on channelling the 80s revival that's totally on-point for party season, this is the shoe to do it in. The classic court shape allows you to go all out on the outfit front, so go big or go home – if you can't do it now, when can you?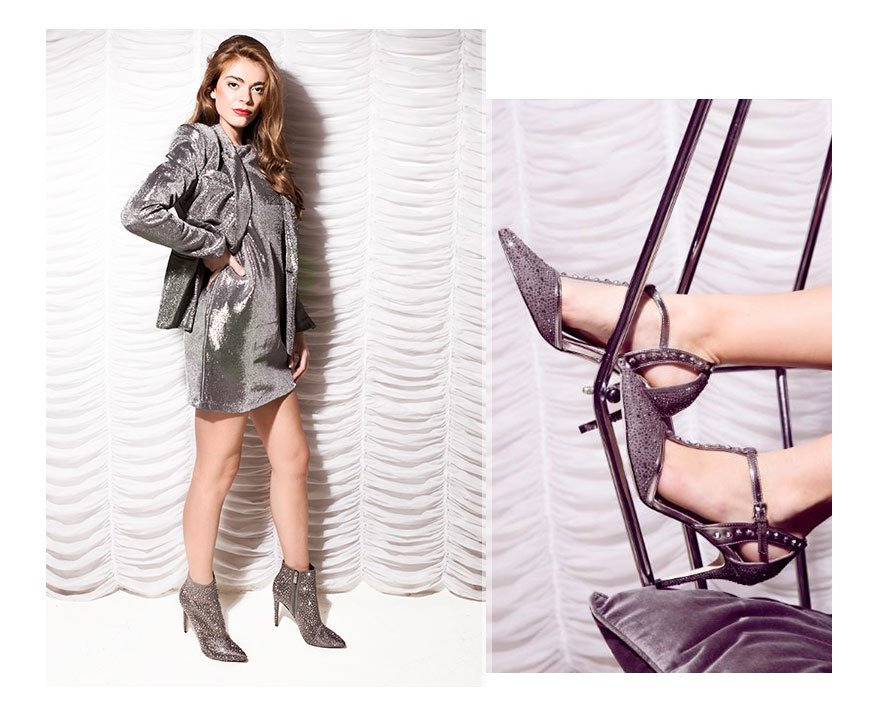 Metallic tones are catnip for maximalists, but if a hi-shine hit alone isn't cutting it, Carvela Kurt Geiger's 'Kankan' jewel should fit the bill. Silver leather, studs, jewels – they're basically party season in shoe form. Prepare to be dazzled – quite literally – by their LBD-transforming powers. If you're always the last woman standing at any soiree, first, we salute you, and second, you need Carvela Kurt Geiger's 'Arabella' in your life. A 90mm heel, flexible sole and cushioned sock means maximum comfort with zero style sacrifice.


A metallic bag – in gold or silver – has become something of a secret weapon among the street style set. Providing instant impact, it's the perfect day-to-night party season accoutrement. Fans of the iconic Kurt Geiger Kensington bag will want to add the silver 'tweed' incarnation to their collection – it's spacious enough to fit in your essentials but special enough for occasions – while the detachable strap on Carvela Kurt Geiger's 'Romy' makes it a real mutli-tasker. 'Lurex', the metal-infused yarn symbolic of Studio 54, is back in vogue right now, ditto dinky cross body bags, making the gold 'Mini Kensington' a disco-worthy addition to any look. A word of accessory advice; avoid the temptation to go matchy-matchy with your shoes. While no longer the faux pas it once was, it can look OTT in metallic form (yes, even for party season) Try with shoes in velvet, satin, rich jewel hues or chic black instead.

Shop Party Shoes