How would you characterise your style?
I find my style slightly changes depending on how I'm feeling that day, overall I would characterise my style as very comfy but I try only wearing things I honestly like.


Who or what influences your style?
My main style influence comes from being a 90s kid, it's kind of like recreating certain fits and items bring back memories of how my mum dressed me. I try not to let anything or anyone around me influence my thinking too much because I want to maintain my natural style & not second guess myself.
How do you use fashion and accessories to express your personality?
I use fashion to express a character I play while wearing an outfit, I dress how I feel, what energy the clothes give and what mood or vibe I'm in. Accessories for me are definitely to make it more personal, my jewellery pieces have stories & adds more of who I am into my style.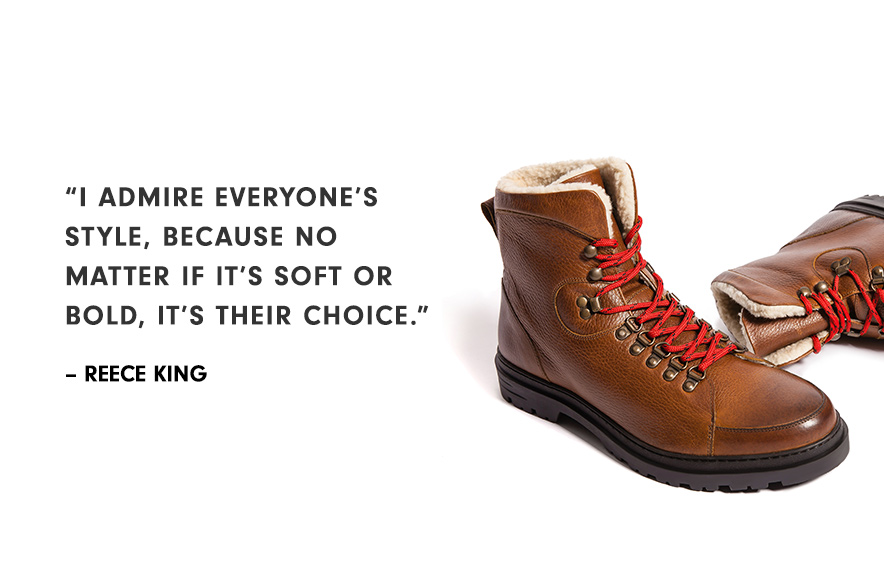 Whose style do you admire?
I admire everyone's style because no matter if it's soft or bold it's their choice and individuality. I think everything can be cool when you look at it the right way. I love Zendaya's style choices and the first person I admired that still has the biggest impact for me is Aaliyah.
Do you feel like you're still discovering and evolving your personal style?
Yes for sure, I am still changing my fashion and style as I grow. Being a model I play dress up a lot and am blessed to wear many clothes I wouldn't normally wear or which wouldn't be available to me. So when I get to be myself in my own clothing it feels 100% me and what I like. I even think I have changed and started to do less and enjoy plain simple clothing because I find it more everyday, stays in style and is what I like.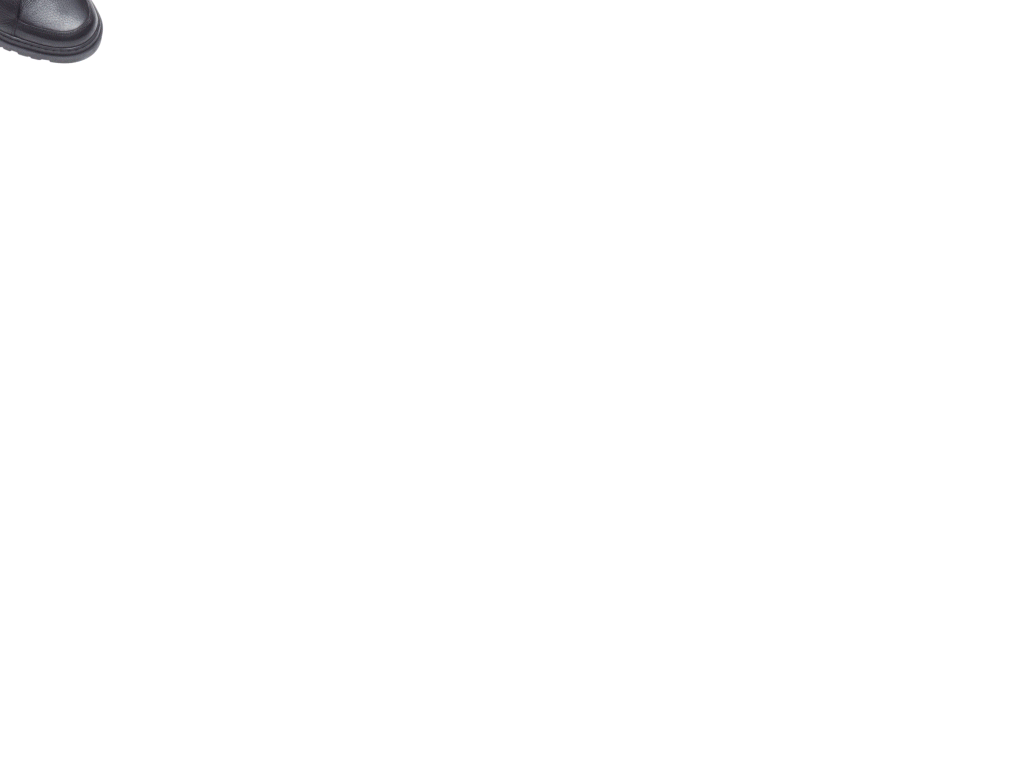 You've got 564.5k followers on Instagram, do you feel pressure to be a role model?
I do feel the pressure to be a role model based on my social media but I don't give in to it on a dangerous level, that's bad for my health because I'm going through life just like everyone else and all I can do is try my best. I use my platform to uplift and create positive space for anyone that's there but I decide what I do or how much I put into it. I think I have a healthy balance and it's actually getting better over time, I only want to post if I find it important and helps others in some form.
Where would you wear the shoes from the campaign?
I like boots with baggy trousers so I could definitely wear the shoes day to day because that's usually my everyday fit.
What do you look for when choosing shoes or accessories?
I look for comfortability firstly and then it's usually the design or detail that gets my attention. With accessories, my collection has grown very slowly over the years because I only want pieces that have a personal meaning behind them but gold is usually my first attraction.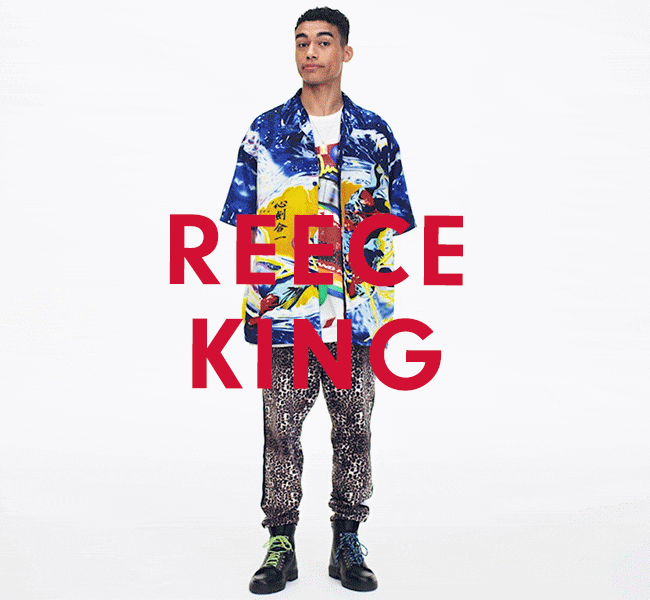 Are there any other rising stars whose style you admire?
There's so many young creatives from all over the world show casing their style and aesthetic and killing it so the list of who I admire style wise is very long but I'm sure you can find them in my following.
I read that you set yourself a goal of landing 10 magazine covers in 2018 and have hit six already – what else would like to achieve this year?
Yes that's true, I have a list of goals of brands I want to work with, concepts and creative directing and more things that branch into other fields of work. My main passion and direction has been writing so I have a goal that should come into reality soon hopefully. I have also set a lot more personal goals that I find equally just as important as career ones.
Listen to our campaign playlist below:
SHOP AW18 NEW ARRIVALS