How would you characterise your style?
At the moment I am into all over matching, like tracksuit top to toe, or all white or all yellow or black clothes.

We're constantly inspired by London's creative energy. What is British style to you?
British Style is confidence and idiosyncrasy.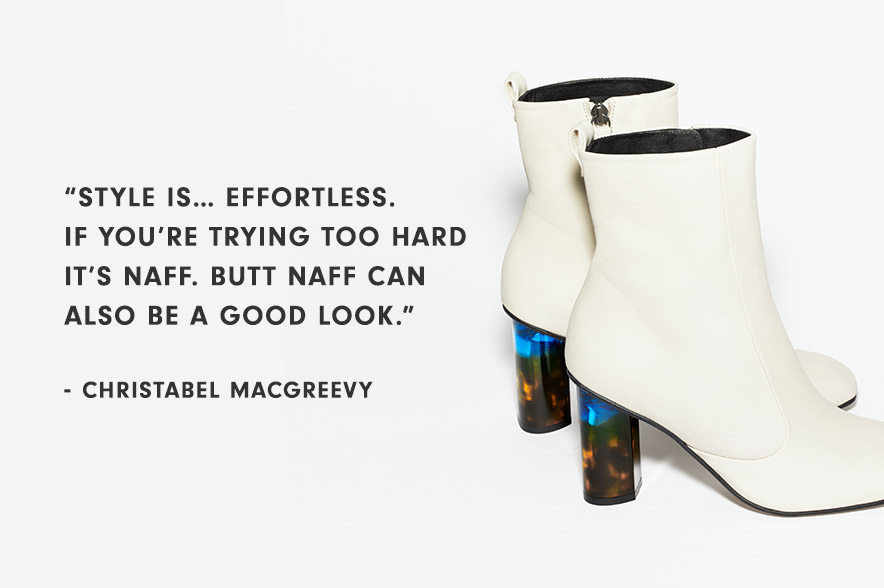 How do you use fashion and accessories to express yourself?
I would never say 'less is more'. Loads of rings, chains, scrunchies, hats, the works.

Your Itchy Scratchy Patchy designs have been worn by the likes of Courtney Love, Gigi Hadid and Adwoa Aboah – who do you think has an inherent sense of style?
Both of the above, plus Jackie Onassis, Princess Diana, David Bowie and Alabama Whirley from True Romance.

Your latest show explores the nature of gender fluidity – what was the inspiration behind it and the message you wanted to convey?
I was inspired by 'Orlando' by Virginia Woolf, as well as historical fertility charms in the British Museum. I wanted to convey an exploration of identity, femininity and sexuality.




Where would you wear the shoes and bags from the campaign?
They had an urban 60s feel to them, so I would wear them in London with clothes that added to a 60s look.

Where are your favourite London hang-outs?
The Ladies Pond at Hampstead Heath, and the room of Ancient Greek pots at the British Museum.

If you could only wear one style of shoe for the rest of your life, what would it be?
A trainer, probably reebok classics… bit boring.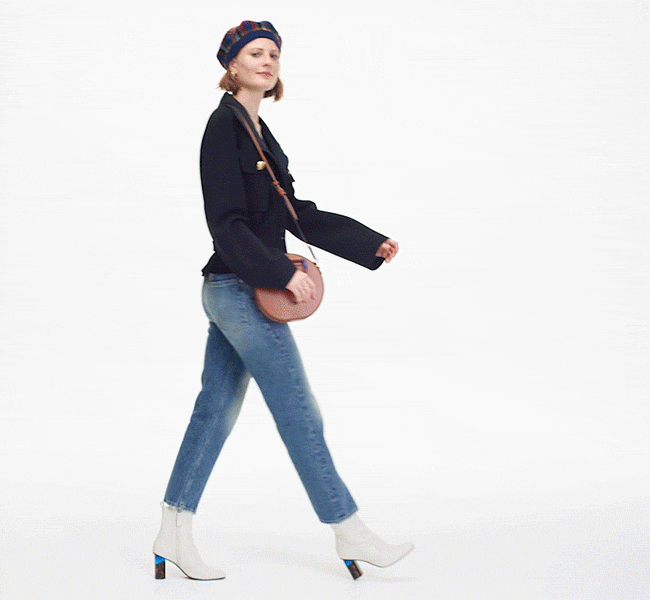 When did you feel confident and comfortable in your own style?
From a very small child, I always enjoyed the power of dressing up.

Finish the sentence: Style is…
Style is… EFFORTLESS. If you're trying too hard its naff. But naff can also be a good look.


Listen to our campaign playlist below:
SHOP AW18 NEW ARRIVALS