1. How do you use fashion to express yourself?
I use fashion to inspire myself and to ultimately express myself - I have always said that style is what you make it.
2. You've been in the fashion industry since you were 19 - do you have a favourite outfit from your career?
There are so many special outfits as I have been fortunate to work with some truly talented designers. Most recently I wore an amazing dress to the Met Gala which was designed and produced by H&M. It took six weeks to make - from the early sketches through many fittings, and then deciding on all the details. I was involved in the process and it was a true labour of love. The dress was lined in liquid gold, with a very structured corset, and a beautifully intricately beaded train, and it took several hours for the team to make. It was such a privilege to wear this dress.
3. Where would you wear the shoes and bag from the campaign?
I would wear the shoes on many different occasions - during the day as I work or on holiday, or meeting friends etc. The colours are beautiful and would work for day or evening. The shoes are also very comfy which is always a huge plus.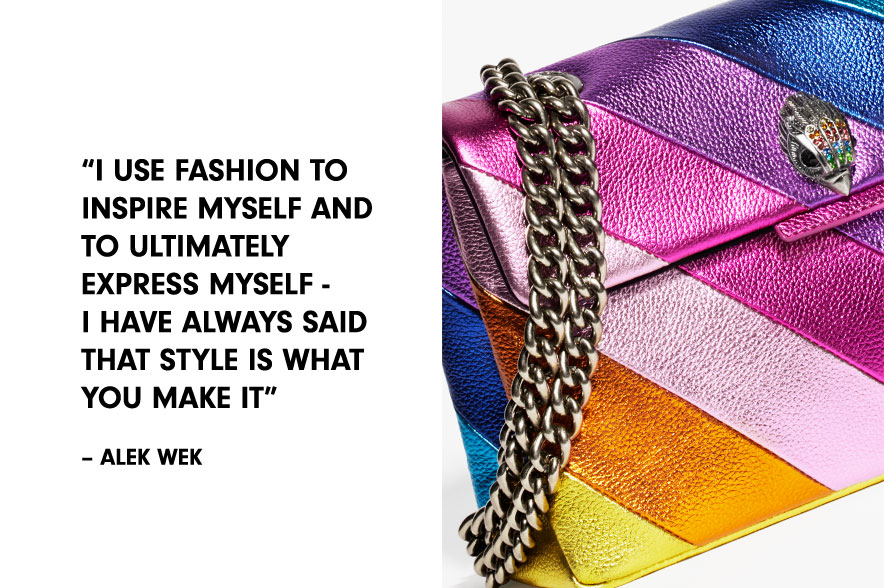 4. Are there any rising stars whose style you admire?
I'm so inspired by many young and emerging stars - and one who comes to mind if I had to nominate just one is Yarrah. She is just turning 18. I met her when I shot the Gap campaign and she is so sweet. She is a talented musician and an actress and I was impressed with her work ethic also - as she is studying and still at school at Harvard. I really admire her.
5. Style is a reflection of your personality – when did you feel truly comfortable in your own style?
I love feeling comfortable - whether I am dressing for the day or the red carpet - comfort allows me to enjoy everything and feel confident and I think it allows you to blossom and develop as woman.
6. You've lived in London and New York - how would you sum up British style and how does it differ to American?
I started modelling in London and this gave me the opportunity to work with highly creative designers like Alexander McQueen. I remember one particular show that had the most amazing makeup and I couldn't put the special contact lenses in and there my were so sweet and told me not to worry they could do without them - there was a real community spirit with everyone on set. The culture of America is very different to England, where there is a very strong irreverence and humour, and there is also a lot of creativity. I used to wear Doc Martens and they are still very cool.

7. Whose style do you admire?
Nina Simone ! She was as genuine as a person could be, and also as an artist, and allowed people to see the real her, it's an amazing thing for people to see this. Her style shone through - whether it was through her music, her lifestyle, her integrity, her voice - she had great class and great style.
8. Can you remember the first pair of shoes you bought?
My Doc Martens and my sneakers which I use to wear a lot as I loved to run ... ! I was a number one at triple jumping and I even won a Church of England medal.
9. What has been the most 'pinch-me' moment of your career to date?
I have been so blessed with my career and have had so many pinch me moments, it is really humbling. If I had to name a few I would say working with Irving Penn - he was very generous with his time and taught me a lot, and I was very honoured to be invited to his funeral when he passed. I also remember working with Issey Miyake, and on another occasion working with Herb Ritts. He was also very generous and gave me lots of his travel books, and he invited me to Paris for a Cartier exhibition. And I was a bride twice - for Lacroix and for Coco Chanel with Karl Lagerfeld, these were such extraordinary moments.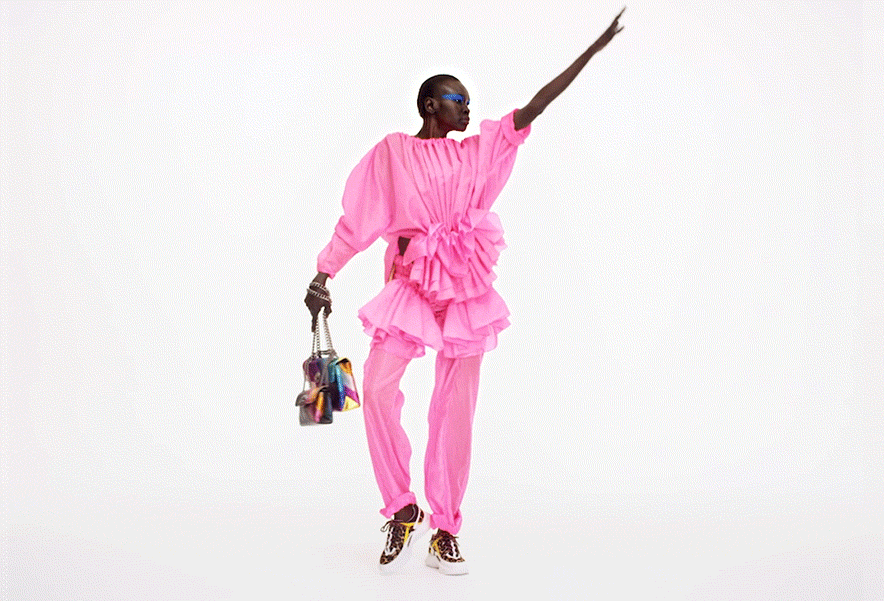 Listen to our campaign playlist below:
SHOP AW18 NEW ARRIVALS